Add a touch of whimsical lighting and a gorgeous finish with these magical brushes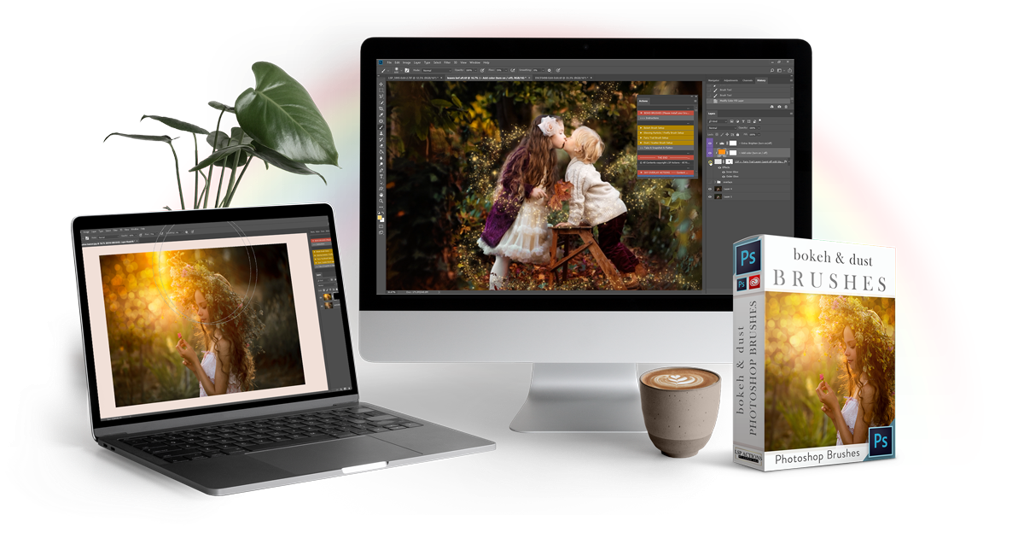 Bokeh & Dust Particle Brush Kit for Photoshop
Whether you want to create a gorgeous backlit scene, recreate the golden hour vibe or add a fairy trail - this brush kit has it all. The Photoshop actions included help you effortlessly setup and apply the brushes for you, so you can focus purely on your creativity and play with the light to create the gorgeous image you envision. The video tutorials walk you through everything so you can be up and running, adding magical light brushes to your images in minutes.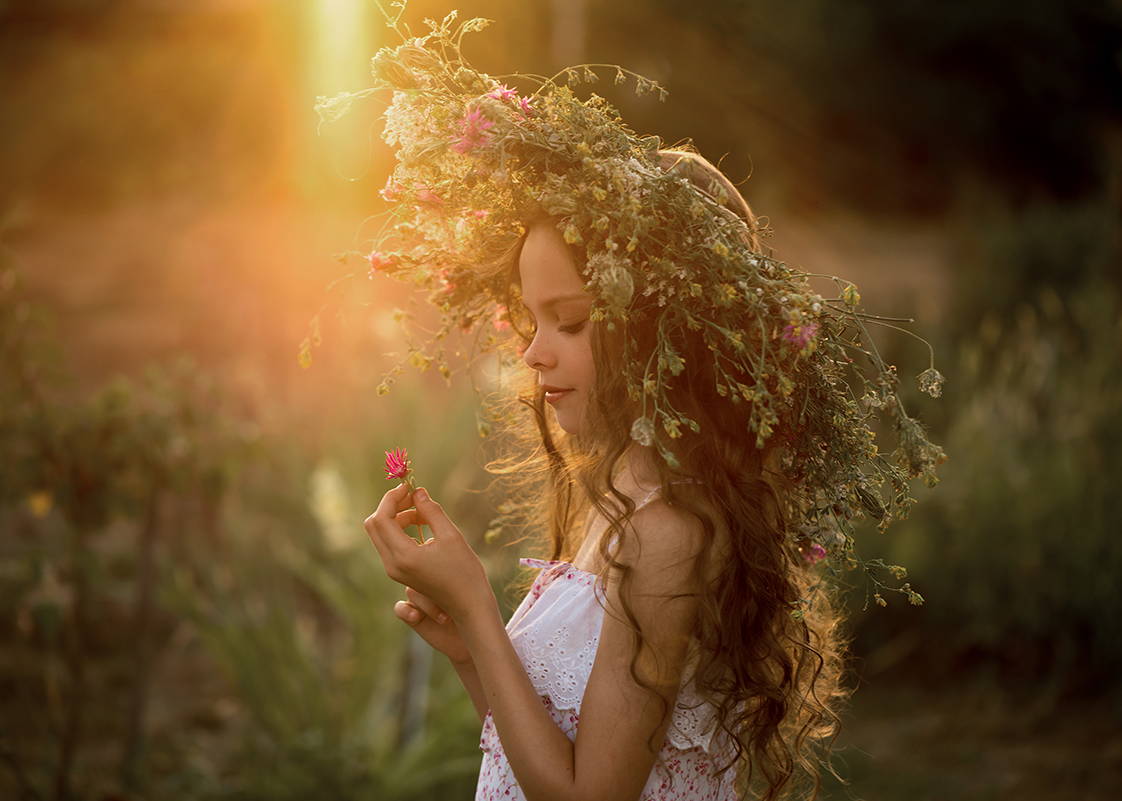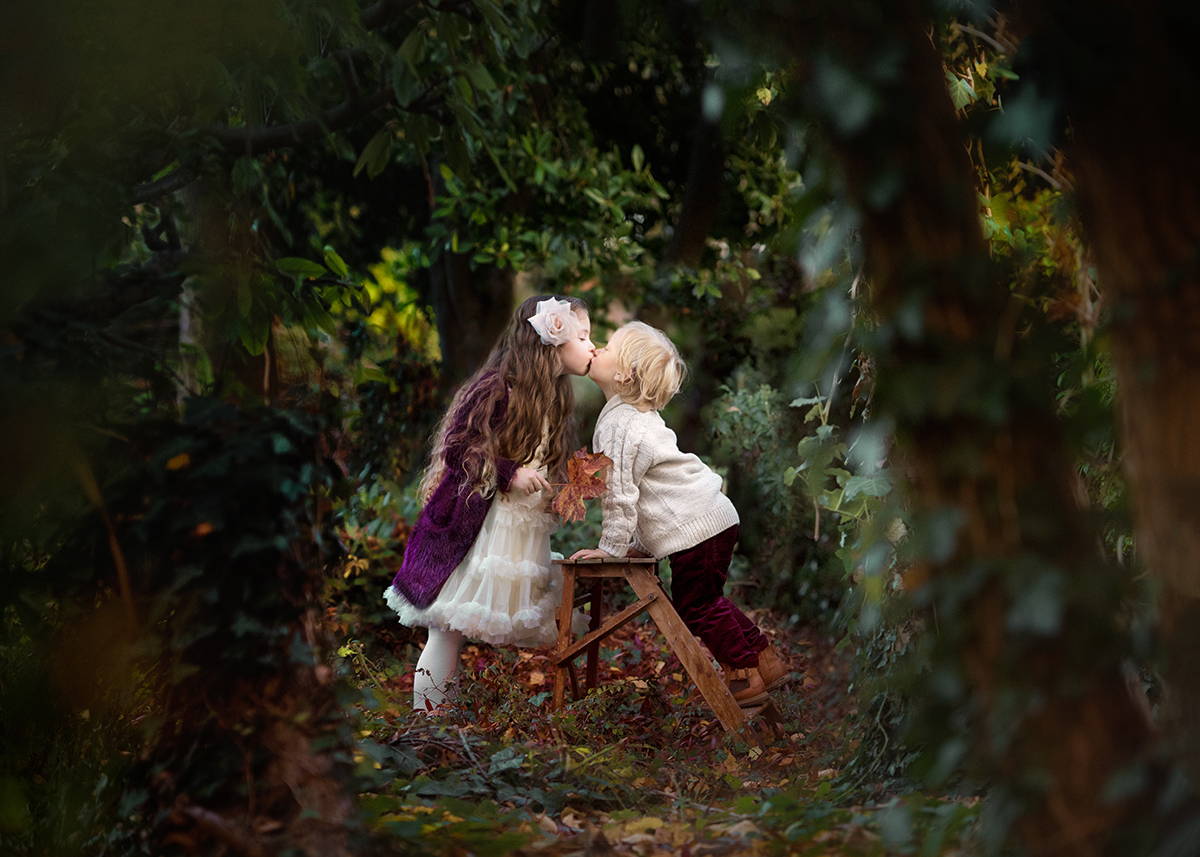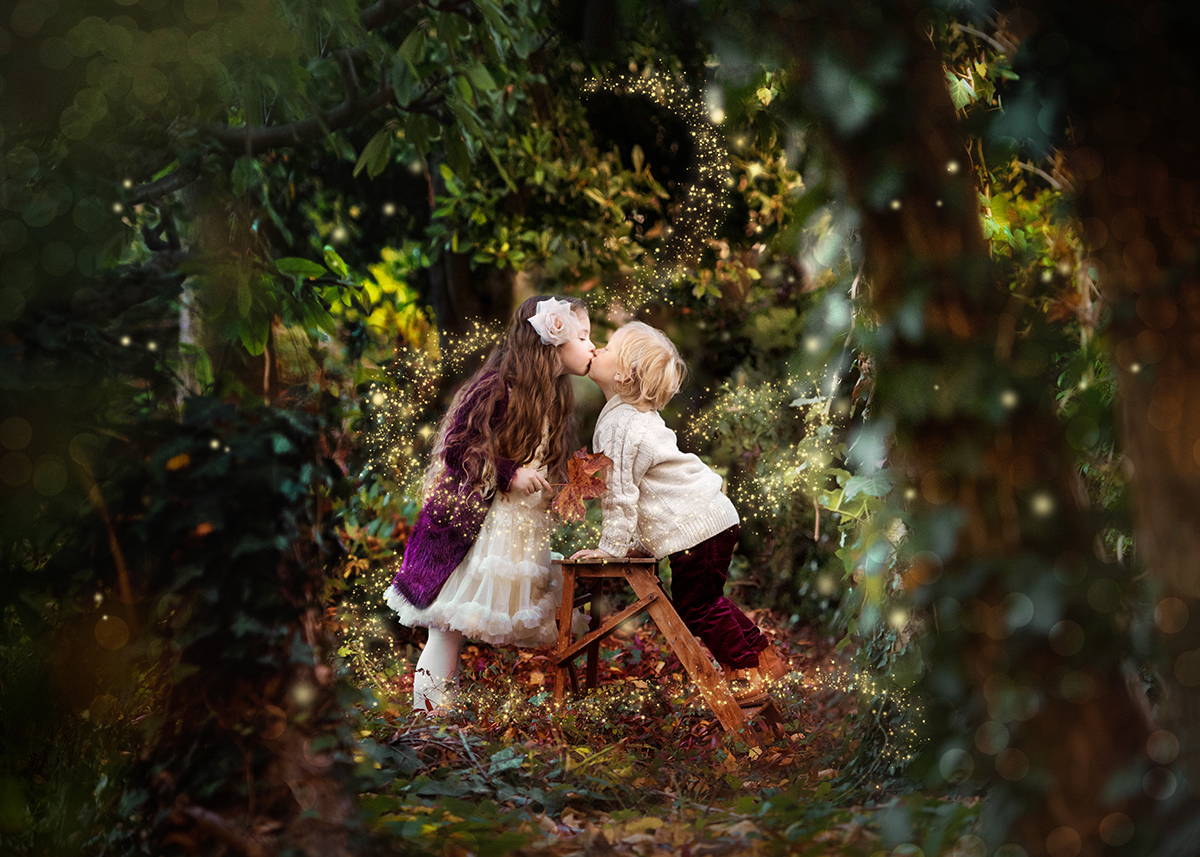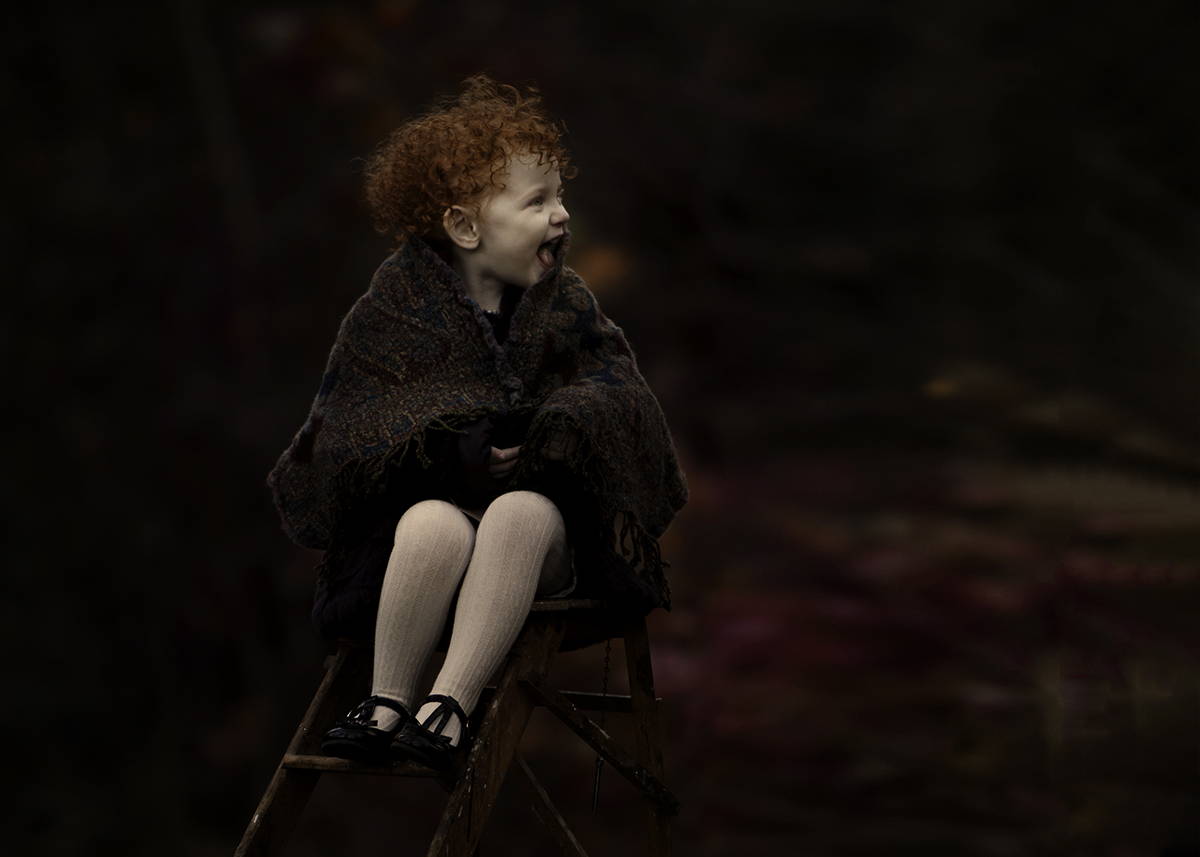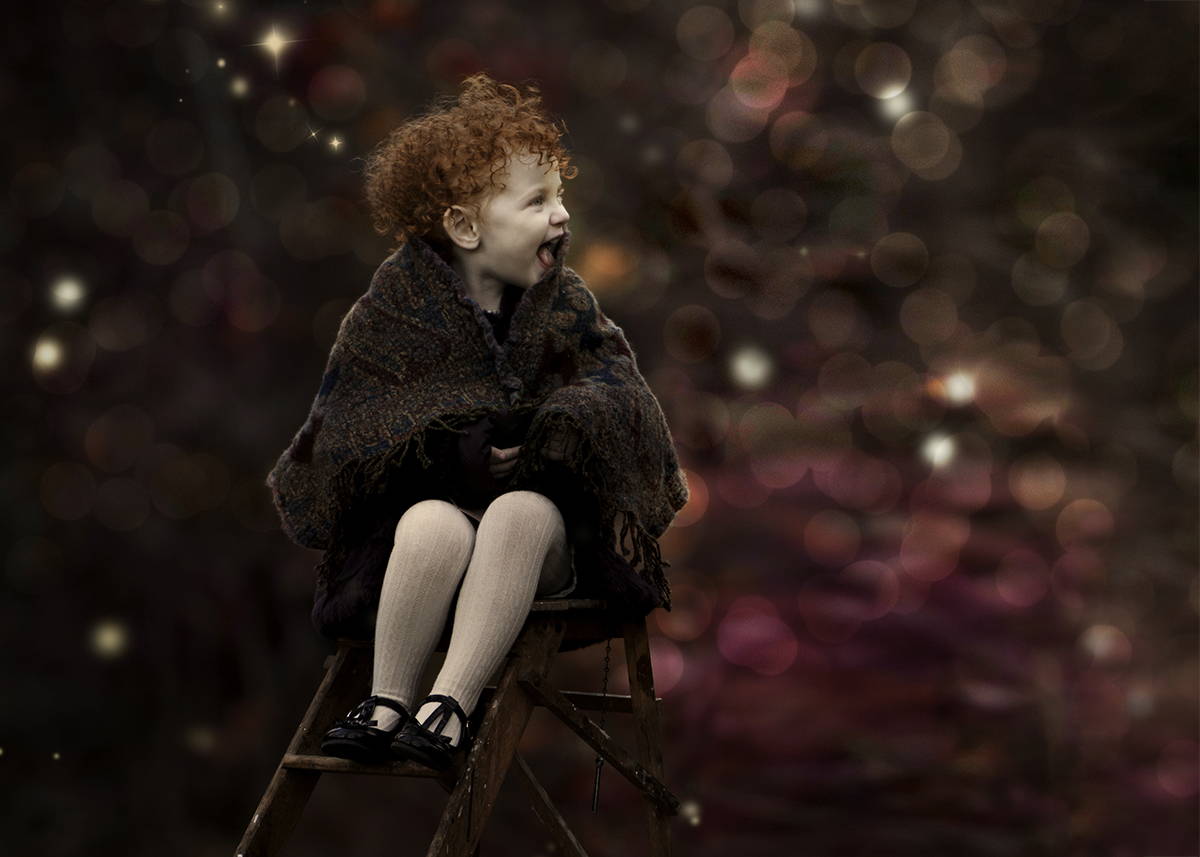 Suitable for Mac/Windows with Adobe Photoshop versions:
Photoshop Elements does not support these custom brush settings.

Bokeh Light Dust & Particle Brush Set for Photoshop.
• Bokeh Brush
• Glowing Particles & Fireflies Brush
• Fairy Trail Brush
• Dust Brush
• Fine Scatter Brush
• Boho Applicator Photoshop Actions
It's easy as 1, 2, 3 to use these brushes...
Just double click the brush files and the action and it's instantly installed.

Choose from Bokeh, Glowing, Fairy Trail, Dust & Scatter and the action walks you through application and editing in a few seconds!

Adapt the brushes using the layers created for you

Take a moment to brush on, using the layers created and that's it! You're done!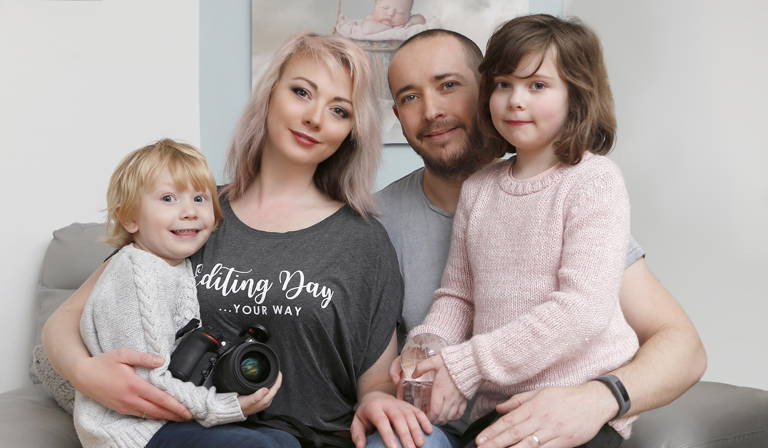 Hi I'm Lauren. A professional rock bassist turned internationally award-winning photographer and designer (plus a mother of four spirited young kids).
I developed and launched LSP Actions for busy photographers who are savvy enough to know they need to crank up the "WOW factor" of their photography and speed up the turnaround for client galleries, but refuse to compromise on quality when it comes to their images. And now? I want to help you get the most out of your editing. Whether you're a beginner or pro, come and join the private LSP Actions Editing Group for Photographers over on Facebook [join group] to advance your editing and learn more about LSP Actions.
Recent Awards & Accolades for LSP Actions by Lemon Sky:
Do you want to connect with thousands of other photographers and advance your editing skills?
Join the LSP Actions Editing Group on Facebook to receive editing feedback and be the first to hear of special offers, deals and exclusive group offers.