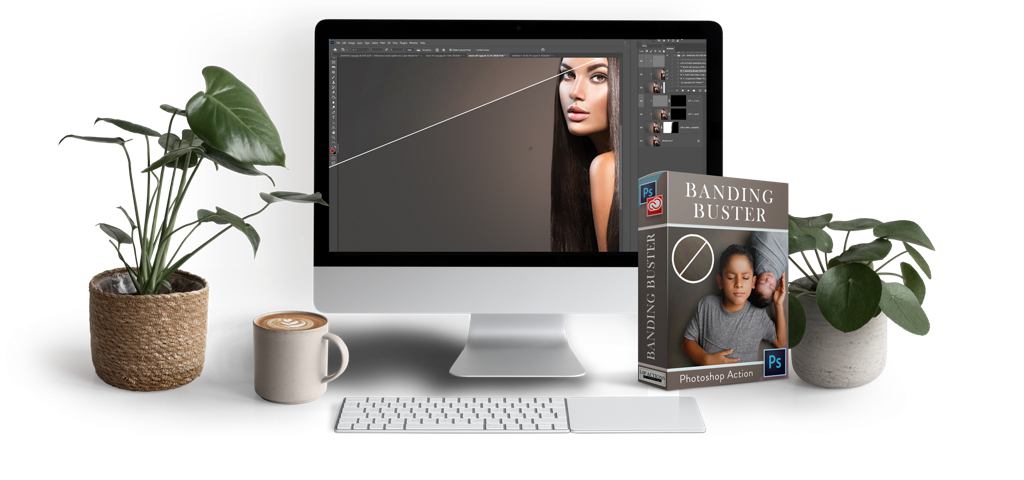 Banding Buster Photoshop Creative Cloud Action
This action is all about adaptability. It smartly smooths out the banding so you can say goodbye to abrupt transitions and hello to buttery-smooth gradients that will make your images shine.
Now, here's the best part: you're in control! The Banding Buster action comes with layer masks, so you can paint onto the areas of banding in your image while keeping your subject (and other objects) out of the firing line. Using a low-flow brush, you choose how strong you want the banding reduction effect to be. It's all about finding that perfect balance between banishing banding and keeping your images razor-sharp.
And don't worry about ruining your original image, because this action operates non-destructively. It creates separate layers and masks, allowing you to fine-tune the results without harming your precious original. Talk about flexibility!
With the Banding Buster action in your digital arsenal, you're equipped to conquer banding issues like the pro photographer you are. Happy editing, my talented friend! 😊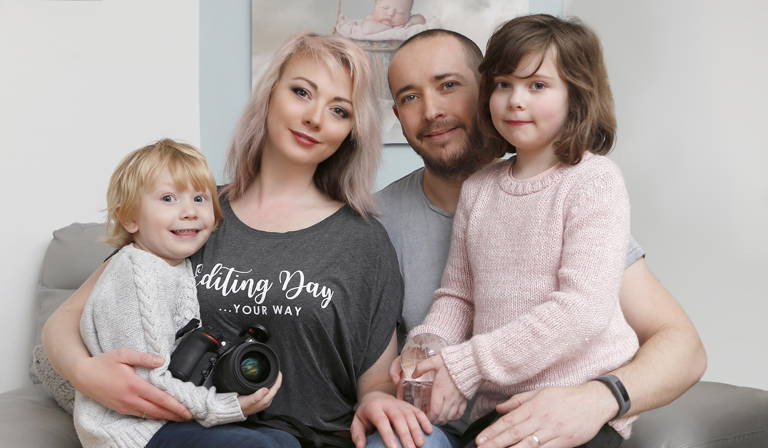 Hi I'm Lauren. A
professional rock bassist turned internationally award-winning photographer and designer (plus a mother of four spirited young kids).
I developed and launched LSP Actions for busy photographers who are savvy enough to know they need to crank up the "WOW factor" of their photography and speed up the turnaround for client galleries, but refuse to compromise on quality when it comes to their images. And now? I want to help you get the most out of your editing. Whether you're a beginner or pro, come and join the private LSP Actions Editing Group for Photographers over on Facebook [join group] to advance your editing and learn more about LSP Actions.
Recent Awards & Features for LSP Actions by Lemon Sky
Do you want to connect with thousands of other photographers and advance your editing skills?
Join the LSP Actions Editing Group on Facebook to receive editing feedback and be the first to hear of special offers, deals and exclusive group offers.