Digital Background Client Catalogue Canva Template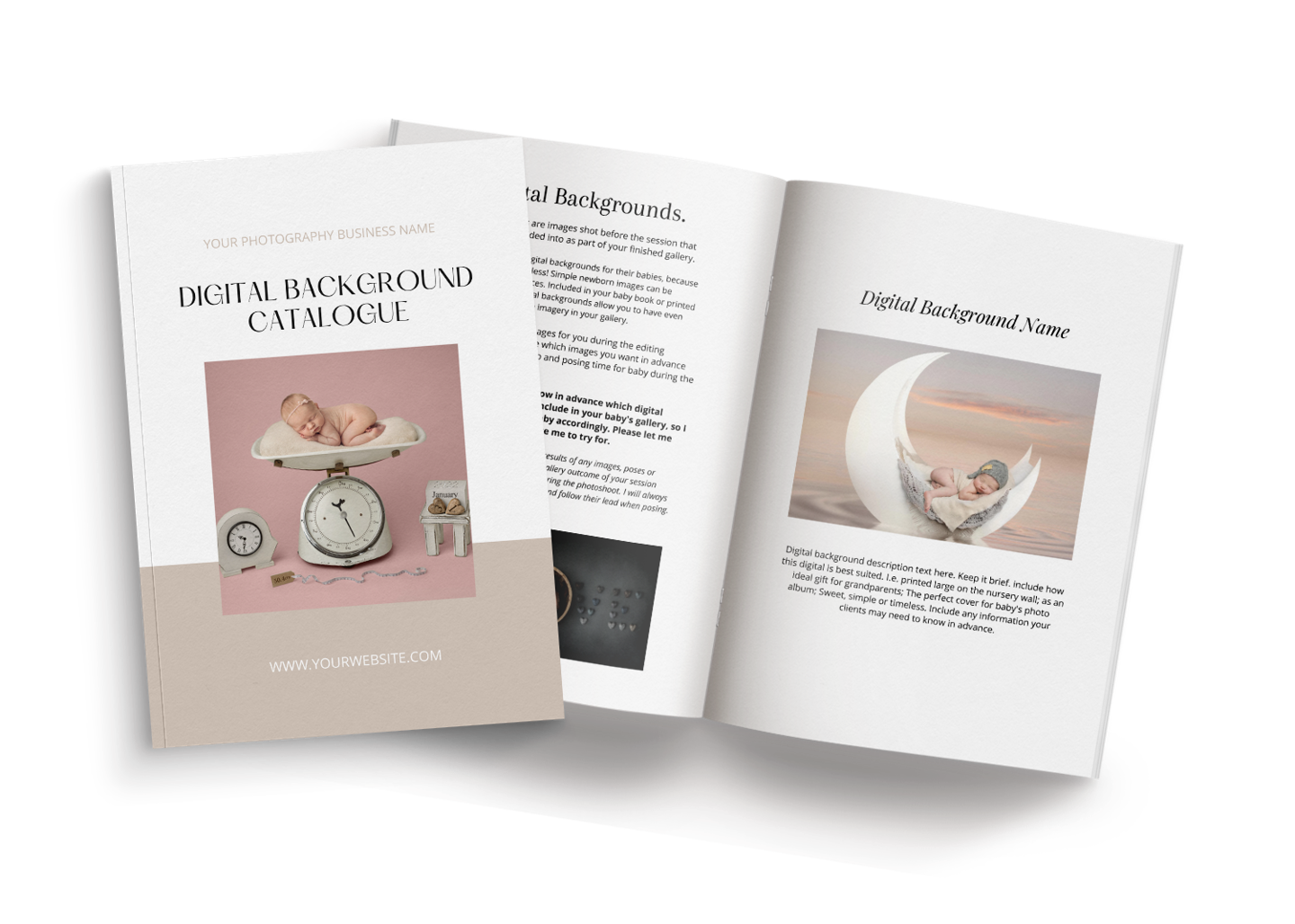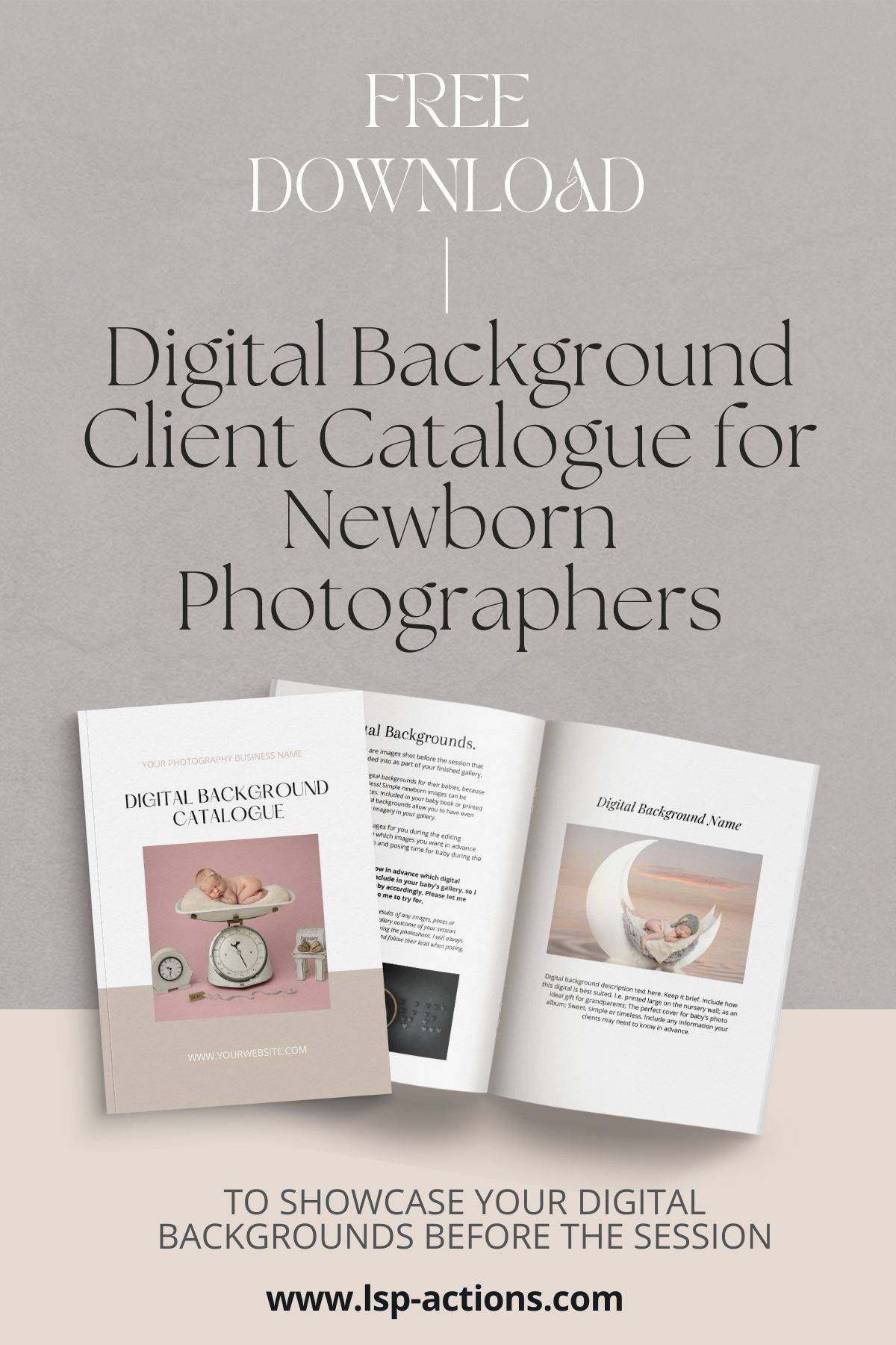 What's included in this freebie?
Canva Template for showcasing your digital backgrounds to clients before the shoot.

Customizable Canva template in US Letter size and A4 size
Easily edit any text, add your logo and images
Perfect for showcasing your digital backgrounds before the newborn shoot
Allows your client to pick and choose setups BEFORE the session, not after!
So you can pre-plan any special setups prior to the shoot
Makes an excellent marketing addition for your business
Video tutorial to show you how to use Canva
How to get a free canva account to easily edit this catalogue for your clients.
Hi, I'm Lauren.
I created this digital background catalogue for my own newborn photography clients but soon realised it would be a handy download for other photographers too.
This template is fully customisable for your brand and is a great way to showcase your setups and digital backgrounds prior to the newborn shoot. Your client can choose and request from any digitals you have, so you know in advance which poses and angles to work into your session.
This catalogue makes a lovely addition to your client prep package (whether you send digitally or print out). You can include your wording and as many images and pages as you need. Simply drag and drop, then adjust the wording. From digital setups you have created, or those you have purchased, it's so easy to pop them into this template and show to your clients.
When you're finished, you can print out or send to your client digitally prior to the newborn session.