Apple Crate Digital Background
Multi-Layered Digital Background | For Photoshop CS5 - CS6 - CC
A Fine Art Fall Themed Newborn Digital Background
This high resolution digital background for newborn photographers in Photoshop is ideal for Autumn Born babies. This is incredibly easy to edit, thanks to the addition of extra "done for you" layers and a complete tutorial video included!
Sometimes, we want to create something spectacular for our clients, but are limited by a small prop collection or a newborn who is done posing before you have even managed to get onto the props.
Customize easily and make it your own. Ideal for adding that personal touch to your client's galleries and the perfect resolution for printing as large wall art. Use the Harvest Digital Background to expand your portfolio, create a special request and have unique, eye catching images to attract clients.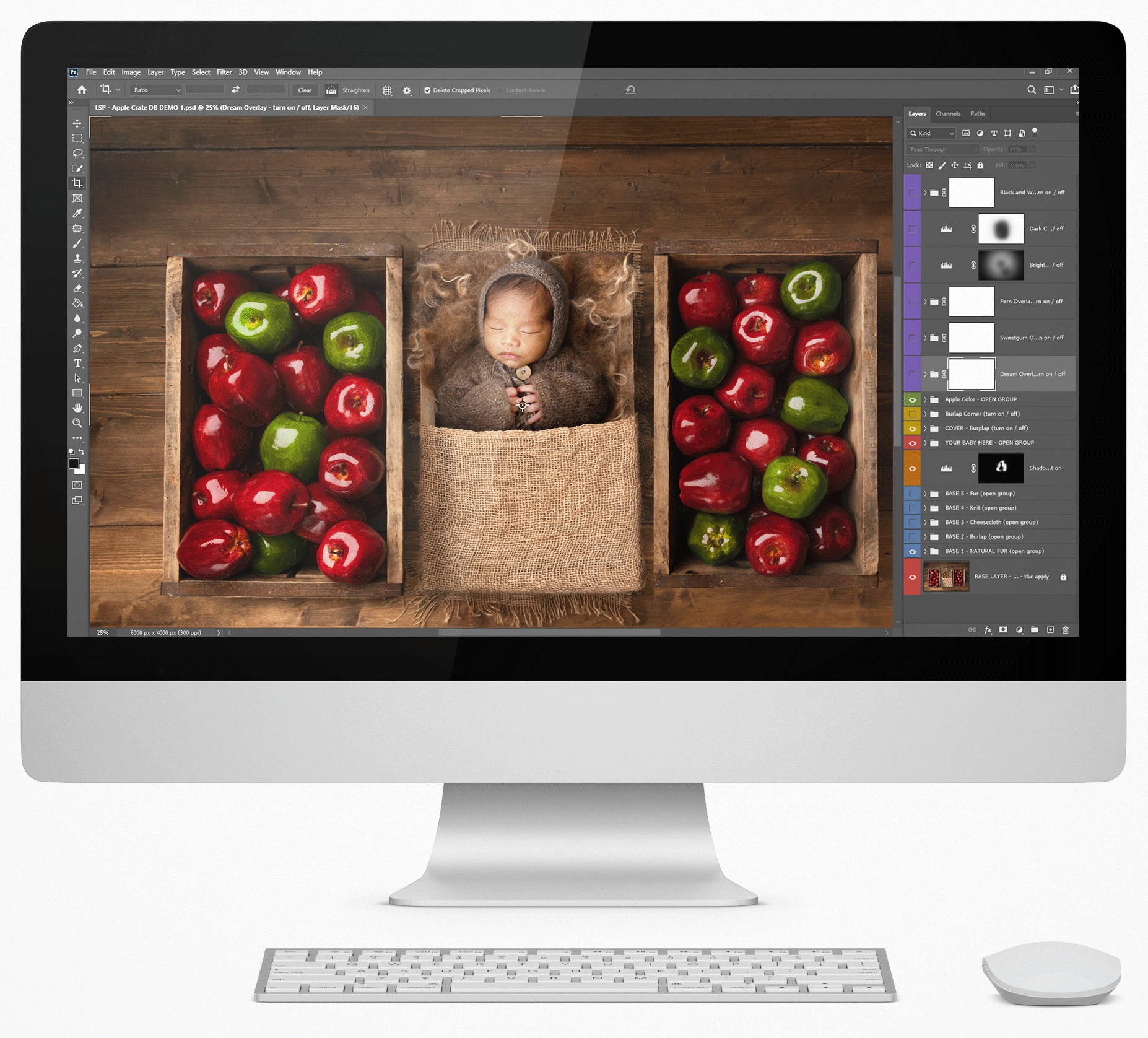 1 Photoshop File. Multi-layered in high resolution that allows you to add baby in and mask. You can change and turn on / off the following layers for a fully customizable, easy edit with literally unlimited results!

Video tutorials included for you to download. You can also watch online on this page (below) or on Youtube.

PDF shooting guide with 28 pages of tips and tricks
Do you want to connect with thousands of other photographers and advance your editing skills?
Join the LSP Actions Editing Group on Facebook to receive editing feedback and be the first to hear of special offers, deals and exclusive group offers.