The Nice List Santa Frames
10 High-Res PNG Files for Photoshop or other image editing programs
SINGLE PAYMENT

Forget subscription fees! This one-time purchase is yours for life and comes with unlimited free upgrades
INSTANT DIGITAL ACCESS

Your files are sent straight to your inbox and are also available from your account any time
USE WITH PHOTOSHOP

Loads up right away. Compatible with Elements 14+ CS5/6 and CC. Works on both Mac and PC.
STEP-BY-STEP VIDEO TUTORIALS

Follow along with the easy to follow, guided video tutorials anytime on the LSP Actions Youtube channel
Add your photo easily to the frame held by the real Santa!
Are your client's children on the nice list? Of course they are!
Easily add any photo - professional or a home shot your clients send you - to the frame and BOOM done! This is literally a 1 minute edit to create these gorgeous Santa Frames!
No tricky editing needed, thanks to the transparency. This means you can simply add the image in, drag below the Santa image, resize and that's it! Choose from 10 different Santa Frames.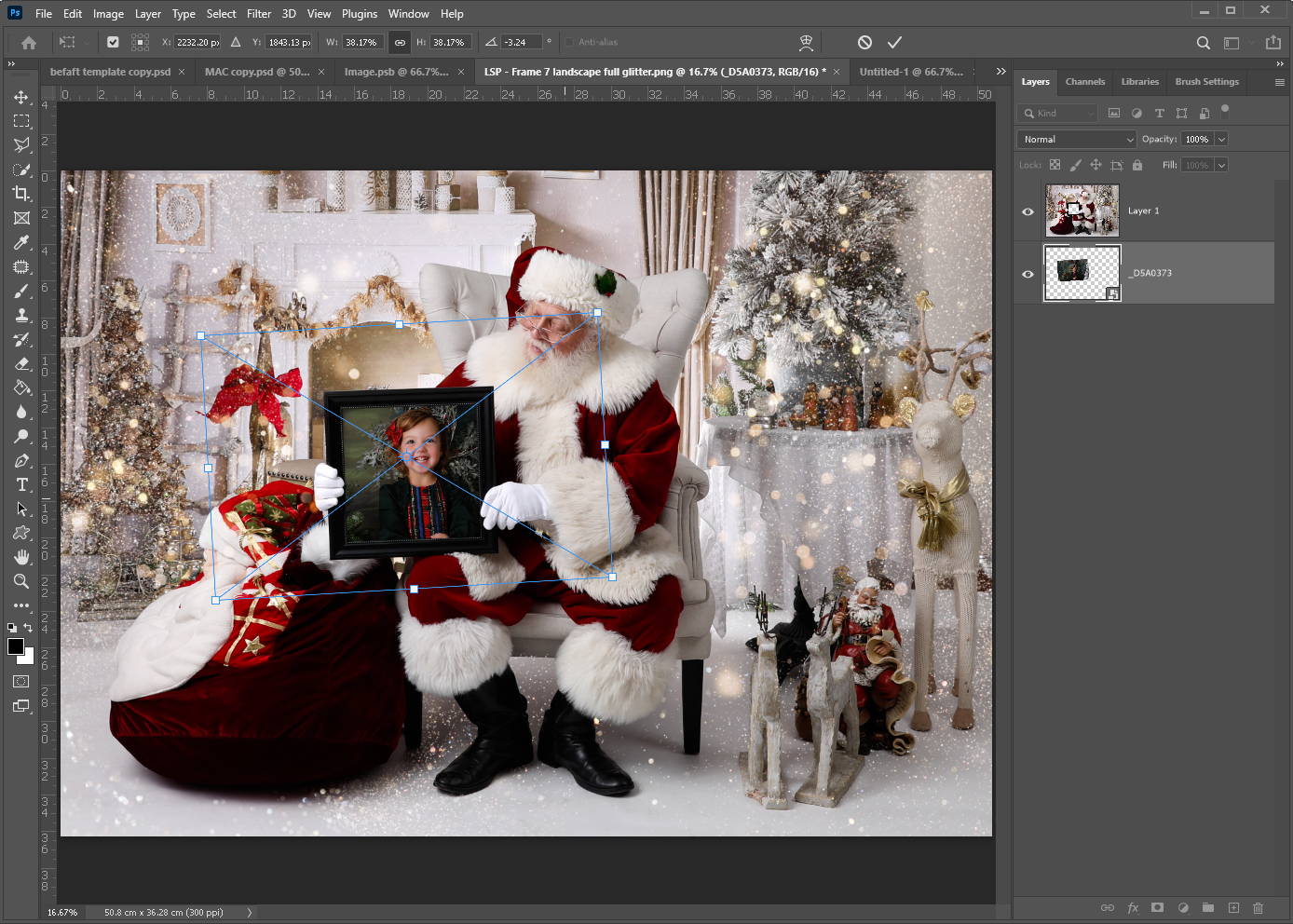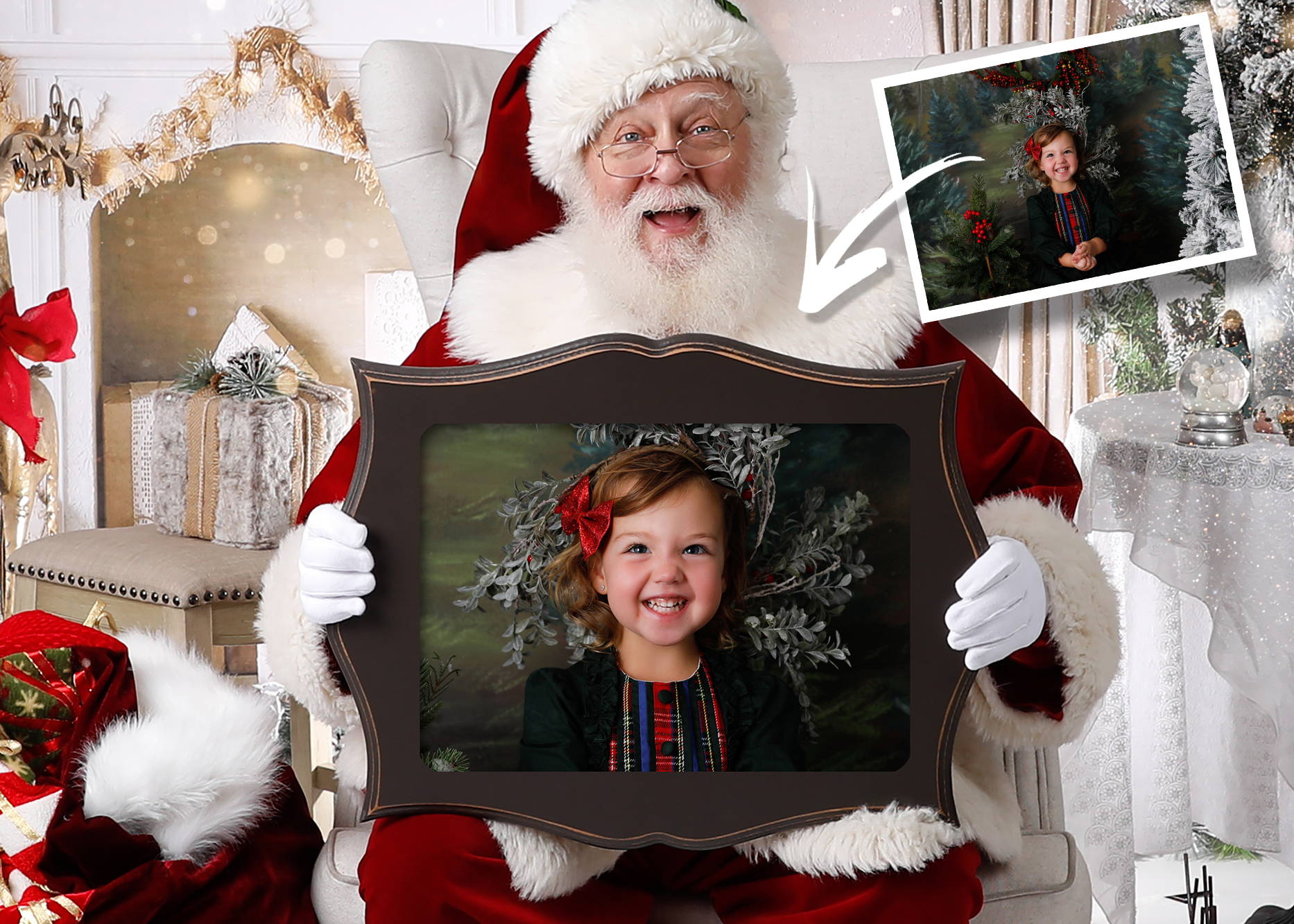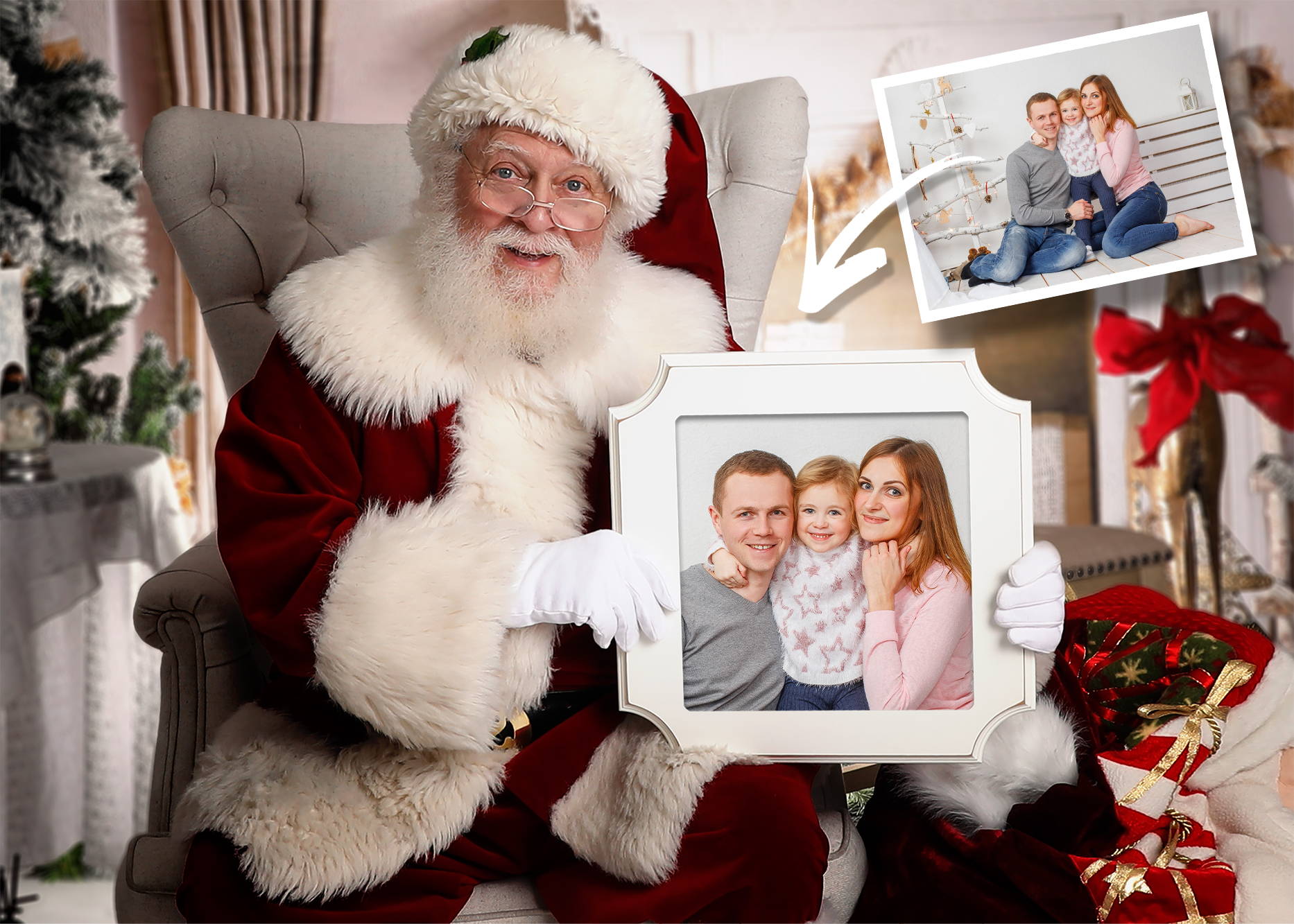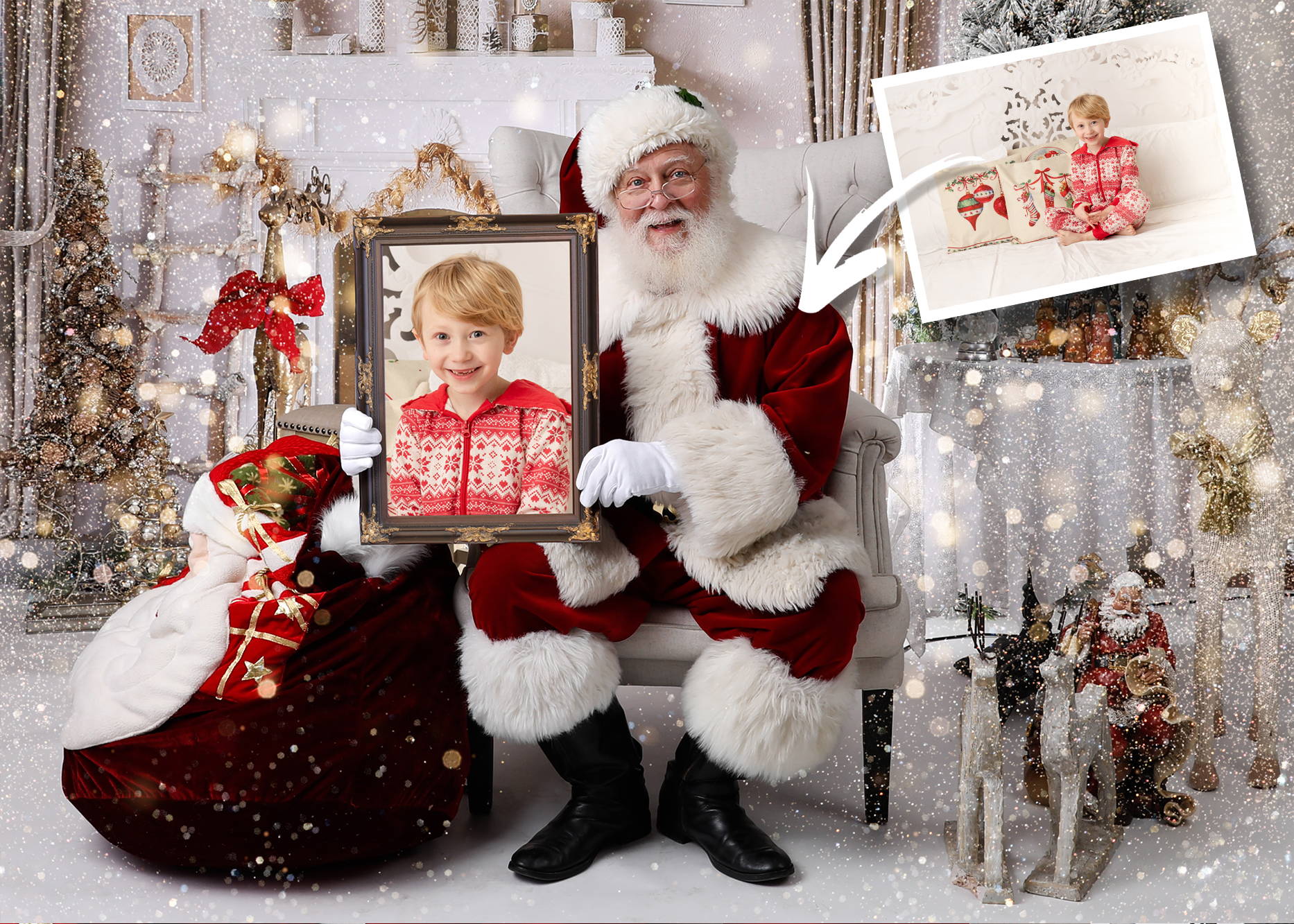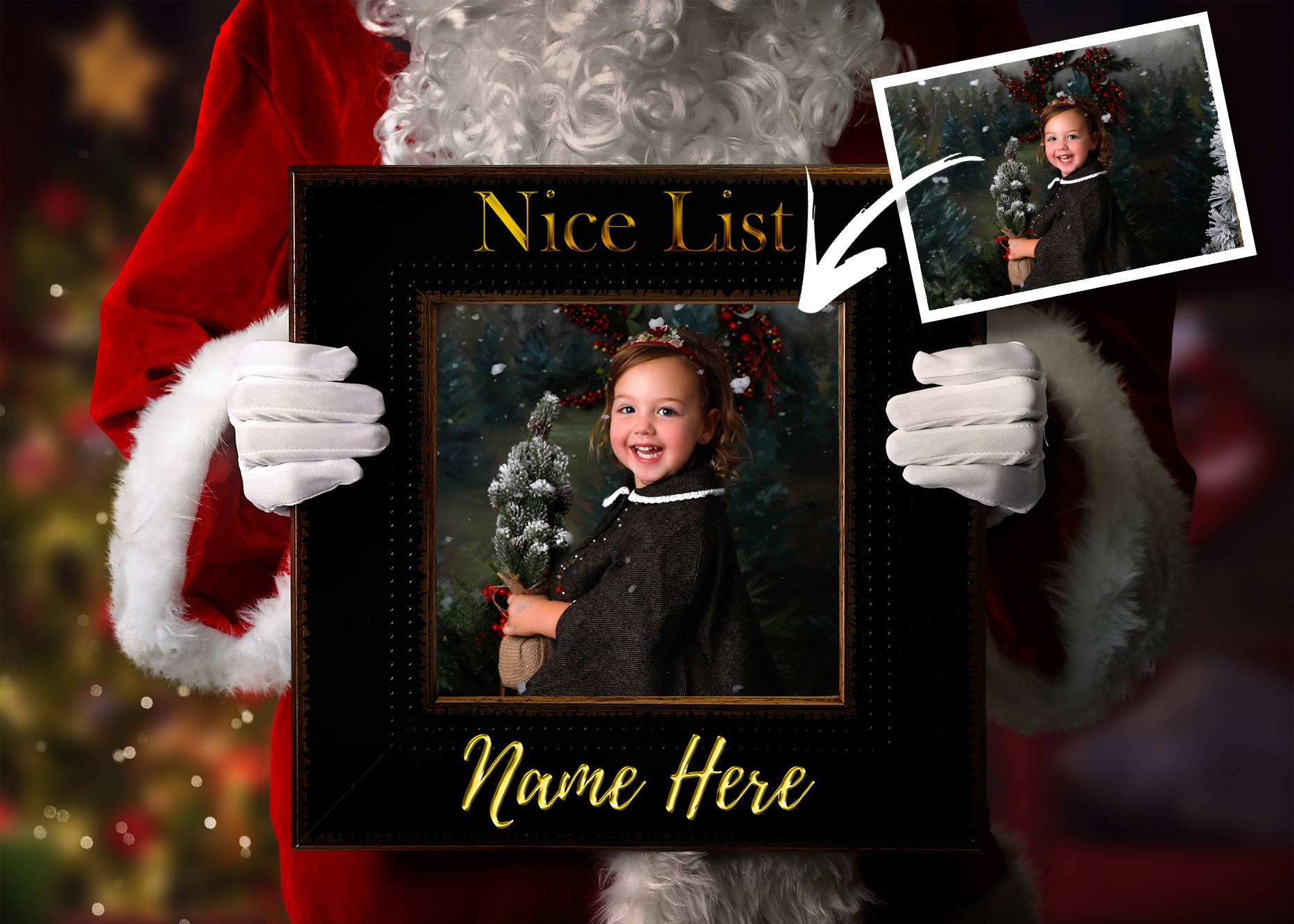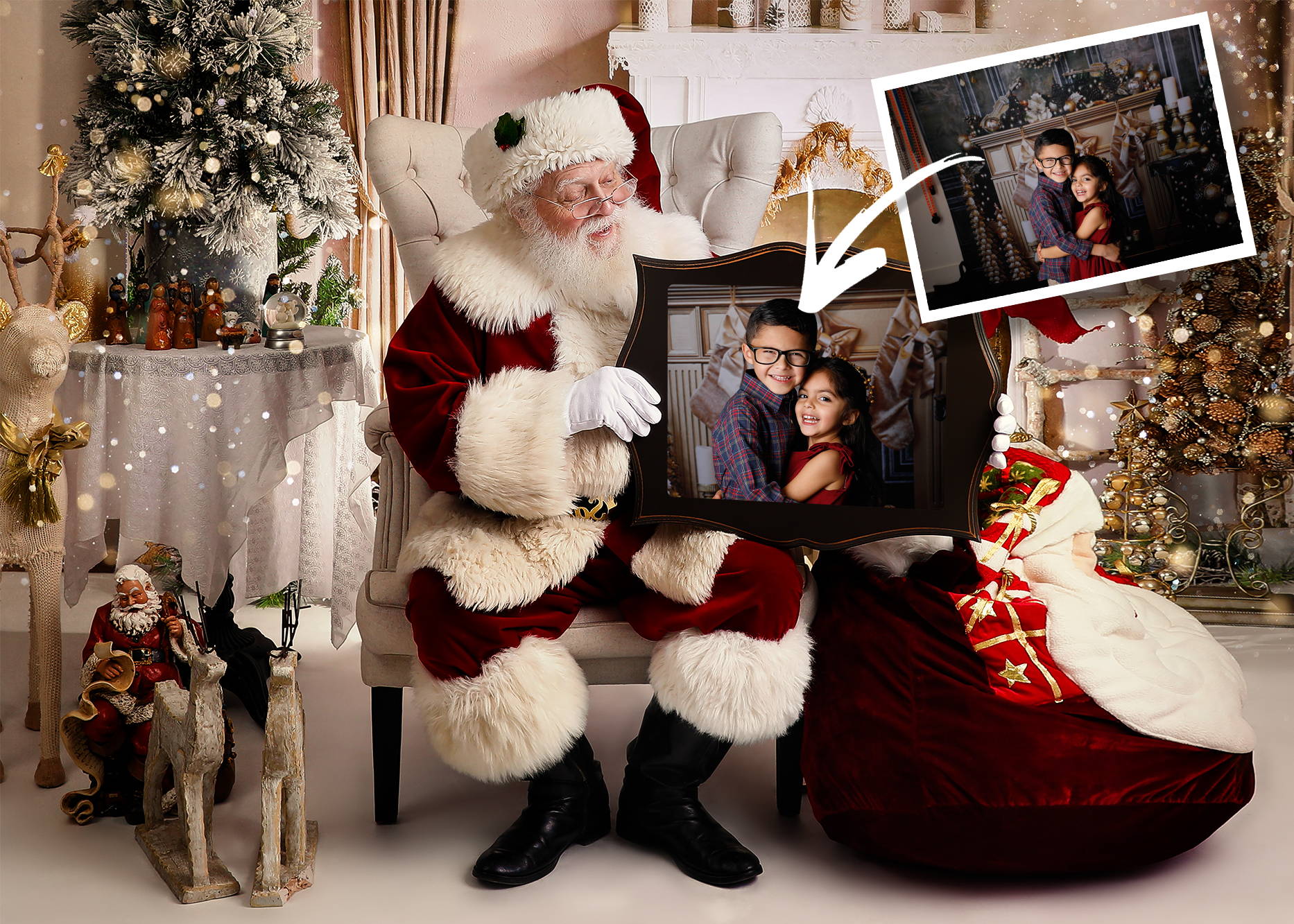 Santa was shot in Ana Brandt's Tustin Studio and lovingly adapted for you to use with your own photos by Lauren at Lemon Sky.
You have 10 frame images to choose from, which means you can share lots of different images to your social this holiday season. These are great for boosting engagement, wonderful to share for gifts for your clients. You can offer the service of adding your client's own images from home, mock them up to show the children they are on Santa's nice list this year!

You don't have to be a Photoshop expert to use these, thanks to the transparency and the detailed tutorial video included. With this gorgeous high resolution file, you can create this stunning Christmas composite for your clients in just a few clicks!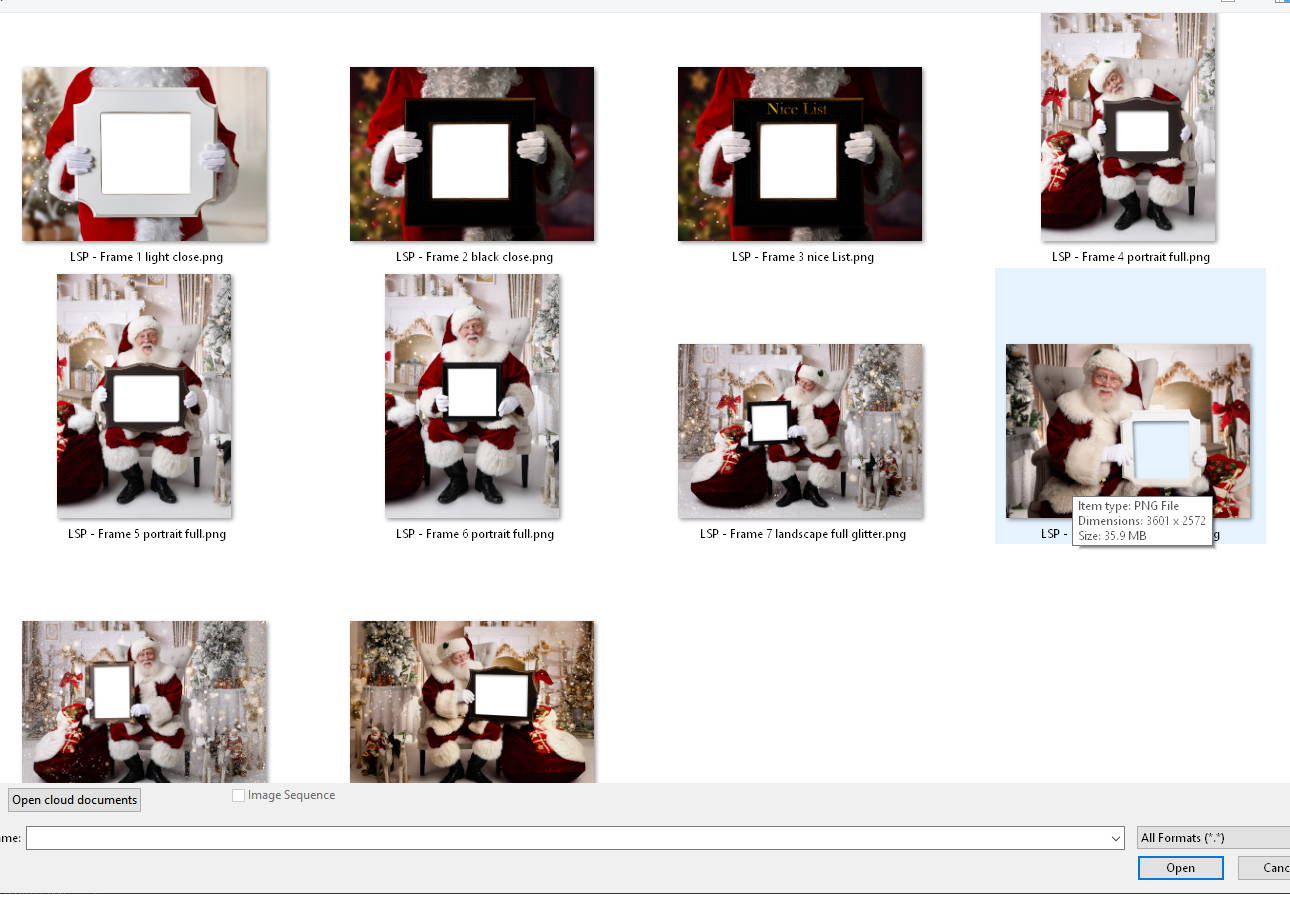 Load into Photoshop (or any editing software that allows you to layer up), drop your image under Santa and DONE!
10 High-Resolution PNG files for use in all image editing software. Image files with transparency in the frame. Shadows included. Just open the image, add your portrait beneath the frame, resize and that's it!
Complete, start-to-finish video tutorial that goes at your pace. Anyone can follow along with this, even beginners!
Lean how to unzip the frames folder, open up into Photoshop, and add the image to appear in the frame. This video is available to watch anytime online and also within your download as a high res MP4 file. [This video is in English] - Catch the video at the bottom of this page.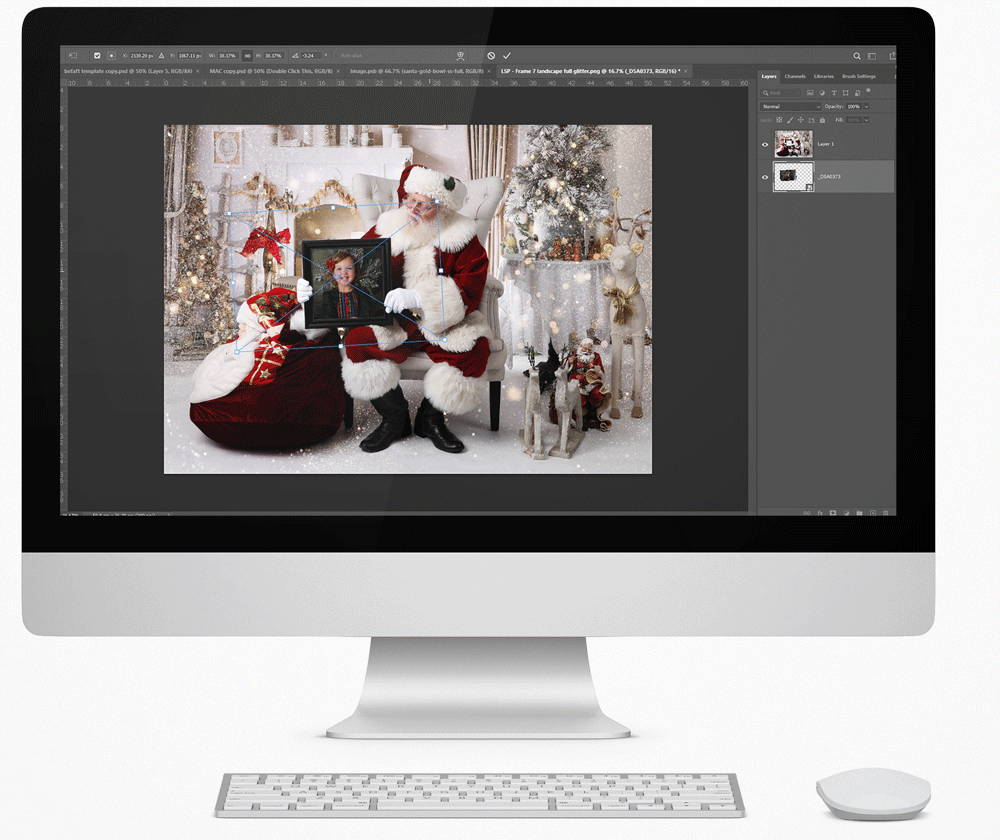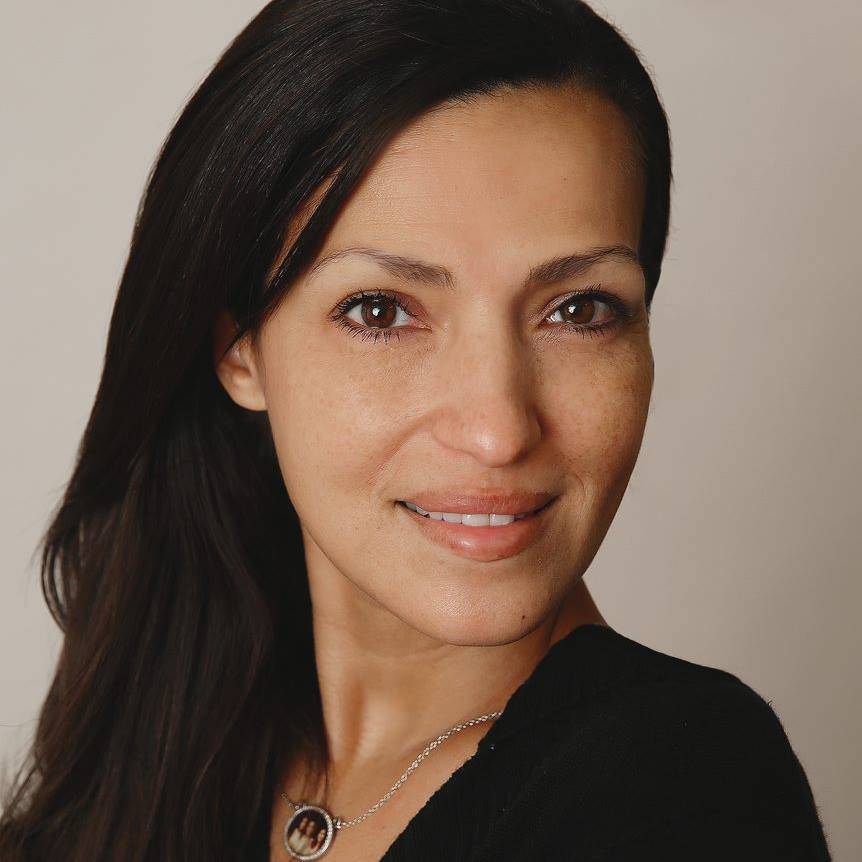 "Right now, we need to watch our budgets whilst still growing and evolving our style. Having high quality and flexible digital backgrounds to hand allows us to increase our portfolio and maximize our offerings to clients.
The innovative addition of extra layers means you can create limitless looks. You can constantly transition and share new, unique images for your clients!"
- ANA BRANDT
All you need is Photoshop to get started! You can watch this video online any time you like.
Complete start-to-finish tutorial (7:52 minutes)
(This video is also included in your download - Watch on Youtube here)
SINGLE PAYMENT - Forget subscription fees! This one-time purchase is yours for life and comes with unlimited free upgrades
INSTANT DIGITAL ACCESS - Your files are sent straight to your inbox and are also available from your account any time
USE WITH PHOTOSHOP - Loads up right away. Compatible with Elements 14+ CS5/6 and Creative Cloud. Works on both Mac and PC.
STEP-BY-STEP VIDEO TUTORIALS

Follow along with the easy to follow, guided video tutorials anytime on the LSP Actions Youtube channel