Free Lantern Light Overlay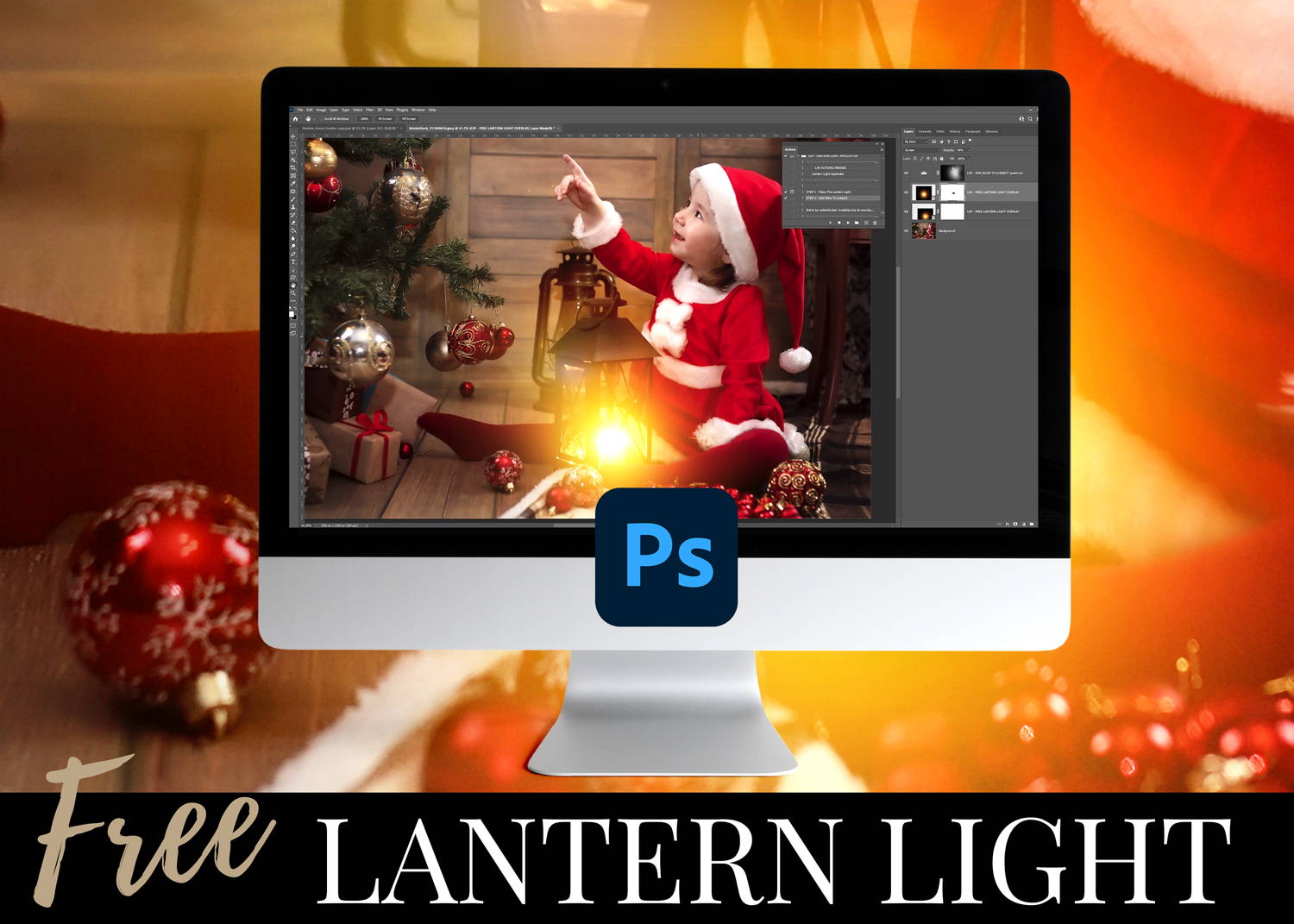 What's Included in this free gift?
Free Photoshop Glowing Lantern Light Overlay. Perfect for Christmas lanterns and candles! This also comes with a free Photoshop applicator kit and includes an action so you can add a realistic glow to your subject or the surrounding area. Great for lanterns, candles, magic wands, Edison bulbs... any areas that you'd like to add a soft glowing light!
This is a free gift download for photographers, and comes with a video tutorial (below and linked in the email).
Use in all versions of Photoshop on Mac or Windows 😊
What's Included?
• A Lantern Light Overlay image.
• Photoshop Actions to help you apply and blend the light
• Instant digital download sent to your email address.
• Video tutorial link provided below.
How Does It Work?
Play the Lantern Light action to add and blend the light into your image. Mask if needed! You can play the "Add Glow to Subject" action to paint on a realistic glow from the lantern light.
Enjoy using this freebie and don't forget to tag me in the LSP Actions Facebook Group (join here).

TERMS AND CONDITIONS:
Though this is a free product, it is governed by the same
End User Licence Agreement
as all LSP Products and remains copyright Lemon Sky Photography Limited. By entering your email and downloading this digital product, you agree to the following
terms and conditions
. This is a free gift and cannot be sold on or gifted to anyone else. You may direct others to this website in order to download the items themselves.
---
5 comments
---
---